Basic Terms To Know On Forex
Every time you start something new you should get to know as much as possible about it. There are no chances to get successful in case you do not know how to deal with the problems. All too often people get into the trouble because they are too reckless. If you have strong desire to make money and if you think that there is nothing better but getting to know a lot of things about forex market you are on the right way. In this article I will try to explain what is what and how to deal with many terms, notions and situations. Never get confused. There are many chances to do your best and to get great results. If you think that forex market is really for you and if you are ready to devote a lot of time to the activity you have chosen, there is nothing impossible. You will definitely get the best results and understand how to overcome the problems.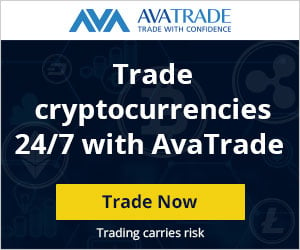 1. Spot deal – is a special type of a deal which involves delivery of a certain amount of currencies within two days. It means that the two parties who entered the deal are to give the currencies to each other within two days.
2. Market order – is a type of execution which you decide to do when buying or selling the currency. It is pretty simple. You just look at the currency exchange rate on the screen and make your order of the currencies when just slicking the button.
3. Limit order – it means that you would like to buy or sell an order at a price you have already determined. The deal will be performed only if the market prices of the currencies are the same as the predetermined ones.
4. Stop order – it will help you to buy/sell only at a predetermined price. This helps to avoid losses as the currencies won't be sold if the prices are lower or above the predetermined price.
There are many other terms which need to be explained. As you can see forex market includes a great deal of various aspects which are extremely important. You cannot neglect the one side of the business as in the future you will definitely encounter with great problems. That is why, it is much better to get properly prepared before you invest a lot of money. Be careful and pay attention to every detail. Also apply analysis. This is one of the most successful techniques which help to make conclusions and to track a lot of interesting things. In other words you have chance to learn on your mistakes. Work hard and you will definitely get rid of any problems.
You must understand the general stuff about managed forex trading service – before you start doing any forex investments.
What can help you is a simple tip – today the online technologies give you a truly unique chance to choose what you need for the best price on the market. Funny, but most of the people don't use this opportunity. In real life it means that you should use all the tools of today to get the info that you need.
Search Google and other search engines. Visit social networks and check the accounts that are relevant to your topic. Go to the niche forums and join the online discussion. All this will help you to build up a true vision of this market. Thus, giving you a real chance to make a wise and nicely balanced decision.
P.S. And also sign up to the RSS feed on this blog, because we will do the best to keep updating this blog with new publications about forex trading.