Increase Your Earnings Via CFD Trading.
These days more and more individuals prefer CFD trading. If this idea seems interesting and lucrative for you as well, then you need to gain as more knowledge as possible to achieve success in this field.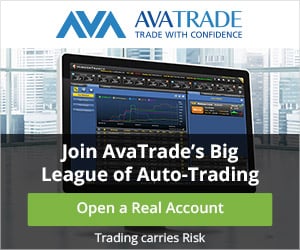 Let's start with that CFD (Contract for Difference) trading involves trading on margins. One of the key things for you to pay attention to is that CFD are different from futures and options, which are traded on exchanges, as CFD is an Over-the-Counter derivative.
It goes without saying that it is not possible to say what exactly outcome you will get on the market. But if the case is that you feel that there will be some movement, you should take a position and derive some benefit from it. Besides, keep in mind that you will be able to profit from it no matter what way the market changes.
If you think that the markets will increase, you should go long, if you think that the market will decrease, you should go short.
Keep on reading to discover the main features of CFD trading.
1. While dealing with CFDs, large investments are not necessary. But you need to keep in mind that it is critical to maintain an initial margin.
2. CFD trading provides a great leverage (to be more precise – 10:1). This feature is considered to be one of the main benefits of CFD trading and this plus makes it so popular among traders.
3. To go into more details it should be pointed out that it is possible to trade CFDs in indices, foreign exchange, commodities and stocks. As you understand, this way you will be able to access numerous asset markets.
4. There are specific fees involved in CFD trading. These fees depend on the kind of trade and some of them are: margin trading, equity, and others. The charges are made in the form of spreads and commissions.
5. It is also worth for you to bear in mind that when CFD trading, you get dividends when go long and you pay dividends when go short.
6. One more great aspect (and plus) of CFD trading is that you will be able to trade even after the markets close.
In spite of these pluses, you should not think that CFD trading is undemanding. The truth is that you need to be ready for some losses as well, because increased leverage leads to considerable losses. In addition, you should not forget that it is very important to utilize stop loss orders and limits in order to prevent large losses. And the last but not least thing for you to consider is that CFDs, like other market-related instruments, are affected by a number of economic and political factors.