Advantages Of Intra-day Trade: Methods Of Intra-day Trading
Trade from support and resistance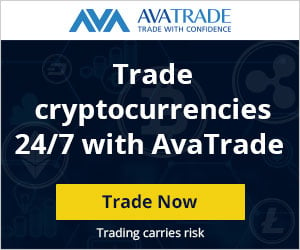 This approach, apparently, demands more from traders. It involves two aspects: at first, the trader should specify the basic intra-day a trend and the second when the trend has been specified, the trader should specify a support technological level at an ascending trend and a resistance technological level at a descending trend. When the trend is specified as ascending, the trader will buy from support level and when the trend is specified as descending, the trader will sell at resistance levels. To strategy of fixation of profit and risk management accompanies this approach. Though you can think that this approach is obvious enough, actually, few traders can to specify aforementioned aspects operatively.
Seasonal intra-day trade
Very few traders use this method and still I think that it is a viable and worthy method. In first work of Meryl Art in its classical book "Behavior of the prices for Wall Street" clearly shows statistical reliability of holiday behavior of the Index of Dow Johns. Criteria has shown that chances of closing at higher price in day before the main American holidays were not only very high, but also and statistically essential. Jale Hersh in the outstanding book "don't sell the share on Monday" has shown value of use of daily statistics for a choice of time of the market and corresponding trade. I extrapolated both these works to specify time percent when the various markets were closed above or below previous day closing. Naturally reliability of such data is function from the historical data.
Trade on intra-day mood
R.E. Headaday's work on development of its Indicator of the bull consensus promoted my development of the Index of intra-day mood. The index provides measurement of mood of crowd on a daily basis. It allows intra-day traders who search for possibilities for an input in counter party enter into the market when the indicator reaches levels which are too high or too low. The theory consists that when the day mood is on 90 % or more bull, the crowd will be wrong, and therefore, intra-day trader will search for signals for an input in the short party and on the contrary when mood on 10 % or less bull intra-day the trader will search for signals on an input for trade in the long party.
Accounting of other factors
These are the main technical, philosophical and psychological problems facing the intra-day trader. They not considerably differ from problems which item traders face. Unique basic difference consists in a used time format.
As our world all becomes quickly closer and as market movements tend to be more and within the smaller time periods, than ever before intra-day trade not only is viable and managed, but also and preferable in many cases for the reasons listed above. Certainly, viability of intra-day trading methods doesn't deny risk of trade. The risk always is under a surface. No method of trade can exist without risk management practice accompanying it and considering reality concerning costs, as that a spread, commission fee, equipment cost etc.
People who took the decision to participate in forex trading must start from learning the basics of currency exchange market to make sure you do not have problems with this industry.
There is another option – you can hire professional traders to managed your trading account – read more about forex investment here. Also make sure to look for the info in a good forex book.