Why Most Traders Fail At Forex Trading
Many forex traders fail due to lack of discipline. If you want to avoid such problems, you should treat your forex trading as a real business. You should create a sound working plan predefining all aspects of your activity in the market. It takes some work and many people just do not want to spend time and efforts and get involved into forex market at once. In the end they fail of course. To achieve success in forex trading, you should spend some time and put some efforts.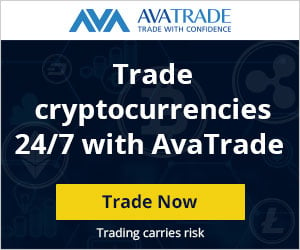 – Risking too much and over trading
Over trading and risking too much are perhaps the two most popular trading problems which are committed by savvy traders and beginners as well. These problems are side effects of greed. Most people involved in trading lose control when it comes to managing their emotions and this leads to failure. Also, most traders compare forex trading with gambling which leads to failure as well.
– Not using demo trading first
Before you delve into trading with real money, it is recommended to trade on demo account first. It makes sense as you learn to control your emotions. Some traders skip this step because they think that they will outwit the forex market or that they have some special skills that most traders do not have. Not demo trading also means that a trader does not treat trading as a real business. Bear in mind, that you will not become rich overnight with forex. Firstly, try trading on demo account and if you do not manage it, do not start trading with your real money.
– Trading with sums of money they can not afford to lose.
One of the most common mistakes of all traders is trading with sums of money they can not afford to lose. As many traders who start trading know about the potential risks and using money they might not need at the moment, after losing this first sum of money most traders invest larger sums into their trading accounts, which is a great mistake. Trading with sums of money you can't afford to lose is a guaranteed way to lose it very quickly. Emotions are enemies of profitable forex trading, and when you trade with sums you shouldn't be trading with, you will be very emotional in every trade, whether you understand it or not.
– Using complicated trading methods and making it harder than it should be.
In fact, trading at forex market is simple, but most traders just spend too much time looking for trading strategies and systems, and complicate the things greatly. When it comes to successful trading, you should find a way to be disciplined and keep yourself responsible. With a sound forex trading plan you will be able to maintain good discipline when trading at the market.
Nonetheless, having a good plan is not enough to bring you consistent profits. Success in forex trading depends on trading the markets in a simple way. So, using a simple trading method such as price action trading, would be the best option for a forex strategy that will help you to maintain simplicity in your trading.
Due to hard times in the economies of many countries Forex has become a very popular way of making money. Those who are searching for productive strategy, might be interested in managed forex account. But please it's important that you read about forex trading scams before dealing with forex trading.
It is a must to read unbiased reviews and perform forex scam check before you invest money into trading activity. This is important, don't forget that we are living in the world where knowledge makes life easier.
Due to this if you are properly armed with the knowledge in your topic you can be sure that you will in any case find the way out from any bad situation. So, please make sure to get back to this web site on a regular basis or – best of all – sign up to its RSS feed. Thus you will have your hand on the pulse of the freshest info updates here. Blogs can be helpful, you just need to know how to use blogging for the currency exchange market.