The Worlds Largest Forex Competition-The Surefire Trading Challenge SFTCv4 Begins On 15th March
Get this Forex Trading System FREE that made 1,306% in one month of Surefire Trading Challenge. Download this Nova Code Trader Price Based Charting Software FREE that eliminates all the chop and noise in the market. Register for the SFTCv4. Mark McRae: There are only 4 days until the start of the biggest Forex competition in the world. It's fun, exciting and it doesn't matter what your experience level, you are welcome to take part. In case you haven't signed up yet, you can do so here: But hurry! There are only 4 days left to register!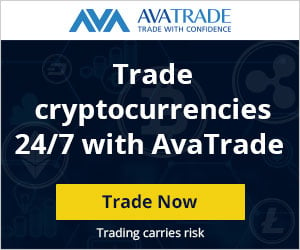 >>>> It costs nothing to enter
>>>> You don't pay or have to buy anything
The goal of the Surefire Trading Challenge is to find and share the best trading systems in the world. Because we are traders ourselves, there is no other competition like it. The competition is not about fancy graphics or slick marketing, it's about getting the best systems into the hands of our community – that means you! The competition is all about the people who take part and get involved. Every person who has taken part in our previous competitions regardless of their experience is an infinitely better trader than those that do not. But, regardless of that, here's why you should register right now:
1st Place – $10,000
2nd Place – $5,000
3rd Place – $3,000
4th Place – $2,000
5th Place – $1,000
6th Place – $500
7th Place – $300
8th Place – $100
9th Place – $100
10th Place – $100
There is nowhere else you can start on zero and walk away with $10,000. All you have to do is take part:
***** Declassified Document *****
To help you on your way, our Tournament Director, Wesley Govender has put together his declassified crib notes he made during the last competition. This will give you a good overview of what works and what doesn't when you trade in the competition. It also spells out what we learned from the last competition and how we have implemented changes and improved things this time around.
***** Freebie, Trading Report (Value $49) *****
If you want to become a better trader, you have to, at some time learn something about your new profession. To help you on your journey, you can now access the first of our professional trading reports. The problem with most of the stuff on the Internet is that it's like a photo copy of a photocopy that has been copied a thousand times. The original may have been good, but most of what's out there now bears no resemblance to the truth, start with the correct information here:
You can also listen to a short interview of the last winner of the Surefire Trading Challenge, Rover North here: This is the most important thing that is going to happen in Forex this year, so make sure you take part. Remember, there are only 4 days left to register!