The Short Forex Trading Guide
In this short Forex trading guide we are going to give you a number of tips that will help you to make your start with Forex easy and successful. First of all you need to know that Forex trading is not an easy thing. That's the cause why before investing some good sum of money, you should get a substantial knowledge about the Forex trading system. Don't act fast and make a researched prior to investing any money. In addition, you have to decide what time frames you are oriented upon, whether you wish to return on investment in a short period of time or you are oriented on a higher ROI and larger time frames.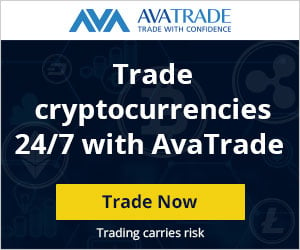 When you have decided to invest into Forex market and trade your money yourself, you should make up your mind and decide how much you want to invest and for how long. As it was already mentioned, in order to receive a high return on investment, you have to be ready to wait for quite a long period of time to receive dividends. Anyhow, you may decide making many different high risk short term investments. In such situation you need to understand that this is not the most safe strategy as a short decrease instantly means you lose money.
One more tip is to be really careful when choosing where to invest your money. Definitely this is the most important step. The reason is that if your selection is wrong, you may have great loses and all the other steps matter. It's advisable to make the thorough research before making any decisions. Look for details: ask the experts, follow the trends and don't invest until you are sure you can get good return on investment. If the situation is that you can't find the trader whom you can trust to the fullest, you can sign up to a Forex trading guide and try to master the art of Forex trading yourself. Doing the following you be sure to receive weekly emails about what to go for and what to avoid in Forex trading.
In addition, if you decide to trade yourself, I recommend you to get yourself a fast computer and fast Internet. Indeed this easy trick will make your encounter with forex faster more effective and less stressful. Moreover, you may find it helpful to install and use some Forex trading chart software.
To make a conclusion, you need to remember that you shouldn't invest any money on Forex trading until you get to know something about it. You can either to sing for some on-line Forex educational course or get some self-study course to get some good knowledge in online trading.