Short-Term Forex Trading – Is It Profitable?
Forex traders use a wide range of various strategies and time frames to trade the markets and one of the most popular methods is to master a short-term forex trading strategy. Nonetheless, since forex market is volatile, can you make a steady income there?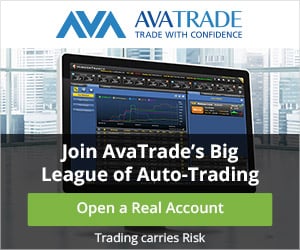 Well, I have been a forex trader for several years and to my mind, you can make a steady income when using short-term trading strategy, it is a hard way of making a living.
So why is it so hard?
Well, in fact it is the case that financial markets and currencies move in trends. Nonetheless, when it is true of medium and long-term charts, you are fundamentally just looking at noise.
Prices are unstable all over the place and it is hard to trade and be confident.
Fundamentally, it is a very hard way of trading and a very difficult skill to master. A lot of newbie in forex market are enticed by short term trading and excited by the fact that they can get 20 – 50 points in just a few minutes.
Nonetheless, you can also lose many points very fast and be wiped out of the positions, especially if you trade through news announcements. In the end, many short-term traders suddenly find out how hard it is to always earn money in such a way and will often give up forex trading.
So, must you forget about short-term trading or scalping as well?
Not at all. There are people who make steady incomes this way and there are times when you may have a bigger longer term position.
For example, you may be hundred points in income due to a long-term long position, but confident of a continual trend upwards, you understand that the price has raised very high in the short-term and you decide to catch a short-term retracement. Here is one of the examples where short-term trading can be applicable.
Another example, is where you may see that a currency is strongly moving up on the 30 minute and 4 hour charts, yet is oversold on the top 5 minute chart after a short retracement. In these examples, it is profitable to use the shorter term charts when looking for the opportunities to take a price position in the same direction as the longer term trend.
So, you can apply short-term charts to search for positions, but it is always vital that you look at the longer term picture before you do this. To my opinion, trading 1 and 5 minute charts without looking at 15 or 30 minute charts is a disaster.
So, to make a conclusion, it should be said that people should look for taking longer-term positions, as they are less stressful and more inclined to follow trends, thus making them more profitable.
Because of troubles in the economies of many countries Foreign Exchange market is a very popular way of earning money. Those who are looking for productive strategy, might be interested in managed forex accounts. But please it's important that you read about forex trading scams before getting engaged with forex trading.
It is obligatory to read unbiased reviews and perform forex scam check before you invest money into trading activity. This is important, don't forget that we are living in the world where info makes life easier.
Due to this if you are properly armed with the info in your topic you can rest assured that you will always find the way out from any bad situation. So, please make sure to track this blog on a regular basis or – the least time consuming way of doing it – sign up to its RSS feed. Thus you will have a direct shortcut to the latest informational updates here. Blogs can be helpful, you just need to know how to use blogging for the currency exchange market.