Learn CFD Trading Fundamentals Before You Start!
Contract for Difference is a type of trading which includes an contract between two parties: buyer and seller. In this agreement it is stated that a seller should pay the difference between existing price of an asset and its value at the time of the agreement to the buyer. If the case is that the difference is a negative one then the seller gets the negative difference from the purchaser.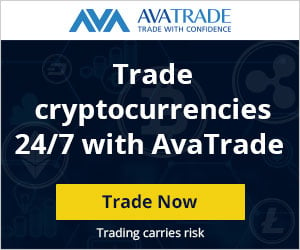 CFD trading is really popular in a lot of countries, such as the United Kingdom, Germany, France, Italy, Poland, South Africa, Canada, Japan and so on. As to the USA it should be added that CFD trading is prohibited there, because of restrictions laid down by U.S. Securities and Exchange Commission.
To go into more details there is a need to indicate that CFD trading is done between investors and traders. The point is that CFDs do not entail specific terms and conditions, but it should be stated that a trader is allowed to dictate his or her individual terms and conditions that should followed.
The other vital aspect about CFDs for you to take into consideration is that the contract does not expire. If the case is that there are any open contracts at the end of the day, they can be rolled over to the next day.
Earning cash via CFD trading considerably depends on maintaining minimum margin. Basically speaking, it is very principal to analyze risk and consider market trends, because this is the only method to reduce any trace of loss or in any case reduce the risks involved. CFD's basic characteristic (used in such case) that can not be disregarded is that investors have the opportunity to go short and long and use margin. It should be also added that traders can utilize stop loss order to be able to lessen their losses.
Needless to say that today there are a lot of kinds of trading to go for to invest your money in order to make money. You need also to keep in mind that depending on the level of interest and knowledge you have in one of the trades, you can opt for a trade to indulge in. Beyond doubt, CFD trading is a worthwhile choice to make due to the great benefits it offers. Its liquidity and leverage has already helped thousands of individuals to enlarge their profits, so why don't you try? Gain knowledge and enter the world of CFDs that will make you successful!