Forex Trading: In Search Of Profit. The Analysis Of Oscillators.
One of very effective tools for measurement of a price impulse is Oscillator 3/10. It is the simple indicator constructed by subtraction 10-period EMA exponential moving average from 3-period EMA. As the alternative, the majority of graphical programs are offered by indicator MACD construction (a convergence-discrepancy of moving averages). Oscillator 3/10 can be modeled by means of MACD, by installation of short-term parameter on 3, and long-term on 10, and smoothing parameter on 1.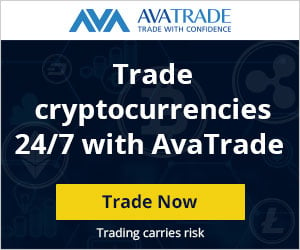 At use of Oscillator 3/10, we try to specify one or the other conditions of the subsequent market fluctuation which or will move to new maxima, or to new minima. The first of these conditions is mentioned as "by Oscillator Divergent", and the second as "Impulse Confirmation". These two terms describe opposite conditions. As a rule, each subsequent higher maximum of fluctuation or a fluctuation minimum will be accompanied by one or other condition.
In the market developing a trend to more low prices Oscillator Divergent is described as fluctuation to new price minima which is accompanied by higher minimum in oscillator. In the market moving to more heavy prices, it is described as fluctuation to new price maxima which is accompanied by lower maximum in oscillator.
In action Oscillator Divergent specifies that current market movement loses an impulse. At this particular time the turn is most probable. If we considered trade in a direction of an expectation turn, it would be suitable time to perform entering into the market. On the other hand, when there is an Impulse Confirmation, we know that the current direction of fluctuation has certain force and would it be better or to hold existing positions or to search for possibilities for an input in a movement direction.
At proper use of Oscillator 3/10 can become very useful tool for the intraday trader. It is fast and an effective remedy of measurement of a market impulse, disclosing of the valuable information on the basic intention of the market. But it is necessary to understand that it, as well as any other tool, is not faultless.
As a rule, new traders approach to studying of the technical analysis tends to identification of the unique indicator, system, or a trading method which, at accomplishment with accuracy and discipline, will bring quite good results in the majority of attempts. Many traders, especially beginners, in the infinite search of these unique and final techniques of trade are inclined to consider this or that technique as a magic key which reveals secrets of the future market direction. It is important to understand that we don't estimate any technical tool in this light. Instead of it, these tools are more likely regarded simply as the help in summarizing and simplification of some aspects of our trading routine. As it was already told in the beginning, the technical analysis effectively enough explains that happens in the past, but it doesn't do any guarantees concerning the future.
In case you decided to participate in forex trading should start from learning the basics of this market to make sure you do not experience problems with this industry.
There is another option – you can hire professional traders to managed your trading account – read more about forex investment here. Also make sure to search for the info in a good forex book.