Competition Of Forex Trading Systems (And The Truth Behind Them) 1/2
We all know that forex brokers like to hold competitions for the growing number of desperate forex trading titans. On the other hand people like to enter these competition and to take part in such an exciting rally for forex trading systems systems and strategies. Seemingly this is a win-win situation as both parties get what they need. But if we look behind the intention and drive of the parties in the game, namely the brokerage firms and the traders, we will find completely different motives and goals.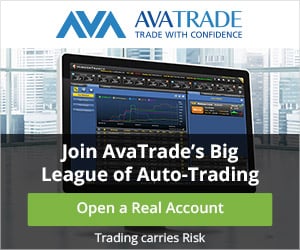 Before we dig into the depth of these fierce competitions of men and forex trading systems we have to see clearly the 2 different types of competitions:
1.With real money:
– Traders tend to be more risk-averse and disciplined due to the fact that they put their own money at risk.
– This type brings real financial income and profits to the brokerage firms as real market transactions occur.
– Fewer people join in but we can call them real traders and not adventurers only.
2.With simulation money:
– Traders are willing to take more risk in order to get into the upper part of ranking therefore they make transactions which they never would under real life circumstances.
– Broker does not have real income from the trades of competing players as every account is fueled with demo money.
– Great masses of people join these events but a great deal of them are adrenalin seekers and not real traders.
It is easier to apprehend what factors motivate the traders society to join these trade competitions. They can be testing a broker and the service it provides to customers. Other traders would aim at learning the interface and the use of trading platforms. There are some traders who belong to the group of slow-walkers and they would like to see the mechanism of trading with the broker before opening a live account to see how their forex trading system would do. The list of reasons for traders to enter into these competition is endless.
In the first case when traders are willing to open a real account and take part in the game and compete for valuable prizes – the competition resembles to the taste of live trades, although competing parties are likely to take less precaution and make balder moves than they would do otherwise.
In the second case when it is all about game money the feeling of stress and pressure is not a real issue so the trading atmosphere is quite accommodating throughout the game. The goal of the traders is not to make more money and tranfer that to their bank accounts but to test a broker, analyze a forex trading system or play for the joy of the game.
Okay, but what makes the brokerage firms to organize these games? Do they want to promote themselves and get the list of potential future customers? Is it really the buzz that they want to achieve? The answer is NO!
Brokers have a more secret reason which is far away from being obvious to the great masses of people. And what is this reason exactly? I will tell you in the second part of my article the next time.
People that are trying to find information about the niche of internet marketing, then make sure to go to the site which is quoted right in this paragraph.